On this date in April: Birthdays for Charlie Chaplin, Bette Davis, Doris Day and 'Safety Last!' premieres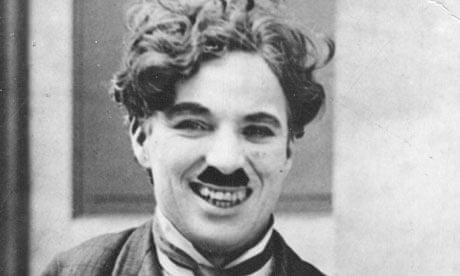 On this date in Hollywood history -- April edition: Charlie Chaplin was born, Harold Lloyd's "Safety Last!" premieres, a bevy of classic movie stars' birthdays including Doris Day, Bette Davis, Gregory Peck, Spencer Tracy and more! ...
Discover what happened on days throughout April in Hollywood history, from historic film premieres and industry milestones to anniversaries of birthdays/deaths of beloved Old Hollywood figures, and more. (And explore previous months)
This story will be updated throughout the month
April 28
Happy birthday to the indomitable Ann-Margret, who turned 82 on Friday, April 28, 2023! She burst onto the movie scene with her memorable and charismatic opening to 1963's "Bye Bye Birdie" and she's still going strong. She just released a new music album, "Born to be Wild," which also features The Who's Pete Townshend, Aerosmith's Joe Perry, Pat Boone, Mickey Gilley, the Oak Ridge Boys, Paul Shaffer and more.
Earlier this month, Ann-Margret attended the TCM Film Festival screening of "Bye Bye Birdie," where she said it didn't seem like more than 60 years since she made the movie. "Not at all… I don't know, I still have the energy that I had then … Life is filled with excitement every day."
April 25
RIP, Harry Belafonte, who died this week at the age of 96, according to The Associated Press.
History will remember him for his activism in civil rights and other causes; music afficianados will remember him for his dozens of hit records and bringing calypso music to the masses with songs such as "Banana Boat Song (Day-O)."
Movie fans will remember his numerous on-screen appearances, many of them ground-breaking in cinema.
Among them were (pictured):
* with Dorothy Dandridge in "Carmen Jones" (1954)
* with good friend and co-star Sidney Poitier in "Buck and the Preacher" (1972)
* with Joan Fontaine in "Island in the Sun" (1957)
April 25
"Hate is a very exciting emotion." Rita Hayworth's Gilda and Glenn Ford's Johnny Farrell sizzle the screen in this classic exchange from "Gilda," released April 25, 1946.
April 18
Happy birthday, Hayley Mills! The movies of Mills (born April 18, 1946) are part of many of our lives, and re-watching them today is always a great source of joy and comfort. Her autobiography, "Forever Young," is also a must read – definitely entertaining and parts of it are a hoot!
April 16
Charlie Chaplin, who would become one of the most recognizable faces of the 20th century, was born April 16, 1889. His iconic character "The Tramp" was first introduced on the screen to audiences in 1914 in the 6-minute short movie "Kid Auto Races at Venice" (watch it for free here). The silent movie character would go on to appear in dozens of shorts and full-length movies throughout Chaplin's 75+ years in entertainment before he died December 25, 1977.
More clips and full movies starring Charlie Chaplin (free on Youtube), including the iconic "shoe scene" from "The Gold Rush" and the memorable last scene from 1931's "City Lights" and the first *produced* movie with The Tramp character, "Mabel's Strange Predicament," also starring Mabel Normand.
April 12
💃🏻 Ann Miller channels her inner Jazz Age flapper for this dance number from 1954's "Deep In My Heart" (a movie that is essentially one musical number by MGM greats after another disguised as a biopic). Miller would be 100 years old April 12, 2023! Born April 12, 1923, died January 22, 2004.
April 8
Trailblazer and "America's Sweetheart" Mary Pickford was born April 8, 1892.
April 5
What do Spencer Tracy, Bette Davis, Gregory Peck and Melvyn Douglas have in common? They all share an April 5th birthday! 🎂 And an intertwined movie credit history. 🎬
Bette Davis, born 1908, and Spencer Tracy, born 1900, were only in one movie together – 1932's "20,000 Years in Sing Sing," but they won best actor and best actress Academy Awards the same year for work in separate movies in 1938: "Boys Town" for him, and "Jezebel" for her. They also appeared together at numerous Hollywood events like in 1942 at the Hollywood Canteen, a venue co-founded by Davis for World War II service members.
Gregory Peck, born 1916, never starred in a movie with Spencer Tracy, but did appear with Bette Davis in a radio version of "Now, Voyager" (pictured).
Melvyn Douglas, born in 1901, starred with Spencer Tracy in 1947's "Sea of Grass" and 1937's "Captains Courageous," and with Gregory Peck in 1949's "The Great Sinner" (pictured). But no movie with Bette Davis.

April 3
🎂 May we all start our birthday with the swagger of Doris Day entering a room in a swanky orange sequin dress from 1965's "Do Not Disturb." Doris Day (April 3, 1922 – May 13, 2019)
April 3
"I'm gonna make him an offer he can't refuse." The role of Vito Corleone in 1972's "The Godfather" was a turning point in the later career of Marlon Brando (born April 3, 1924, died July 1, 2004) and earned him a Best Actor Academy Award -- although it was infamously declined on his behalf at the ceremony.
April 1
Harold Lloyd's "Safety Last!" premiered 100 years ago, April 1, 1923. The movie was a massive hit at the time and is still considered one of the greatest comedies in movies, with the image of Lloyd hanging from the clock tower one of the most iconic in early cinema history.
Read more about it and watch the move for free
----------------------
>> Explore previous months of On This Day
>> For the latest classic movie news, lists and more, follow @ReelOldMovies on